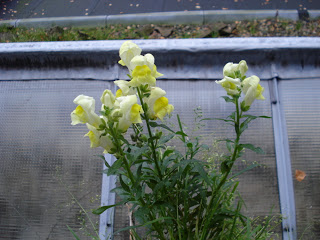 I plant some flowers like that in one of my balconny pot
and after a few weeks…
the same plant appear in my compost pot !
thank you beads, you did a good job !
or was it the wind or a divine action? I don't know …
It is much vigourous that the original plant I bought
and is still in flower right now
when I already prune the other one for winter.
just let the magic happend ! 🙂