My favorite season of the year is spring.
Every plant that look dead, comes to life again
growing some new fresh, green leaves
bulbs and the mystery plant
Last summer , I got some cuttings from bretagne( in france)
they survived trought the winter ! 🙂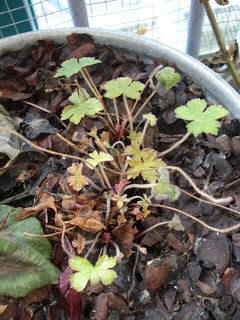 Some other cuttings of wild geranium
my own cuttings of salvia
some tulps comming out ( and already guetting eaten by slugs I guess )
muscaris, the paradise of bees !