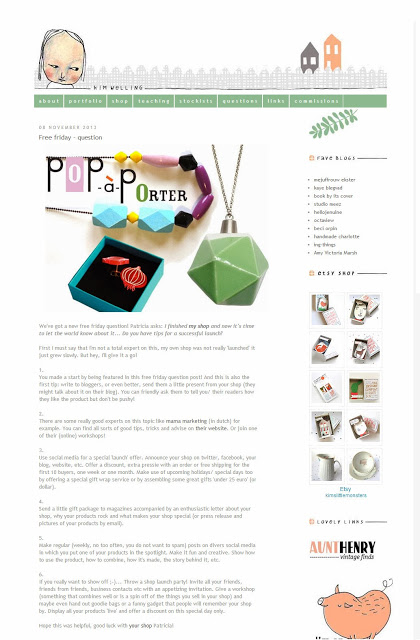 I finished my shop and now it's time to let the world know about it… Do you have tips for a successful launch?
She gave me a lot of good advices,
how to contact bloggers
I already have an appointment with
Giova from
You can read all the good tips from Kim on how to launch a web-shop
Thank you so much kim,
I felt so happy to see my work featured on someone else blog.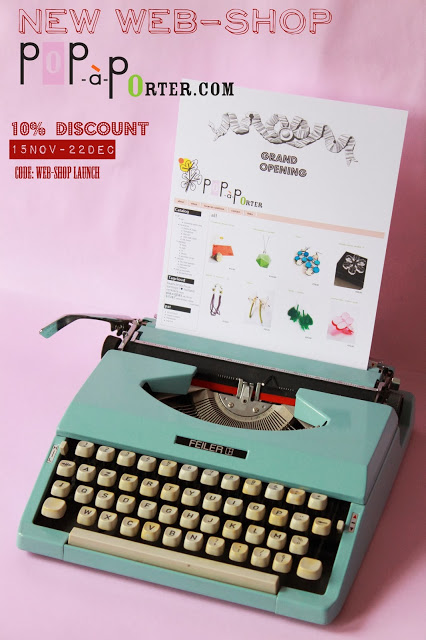 My web-shop,
will officially open on November 15
For this occasion I will offer
10% discount
from 22 nov till 22 dec
with the code: web-shop launch
enjoy it !