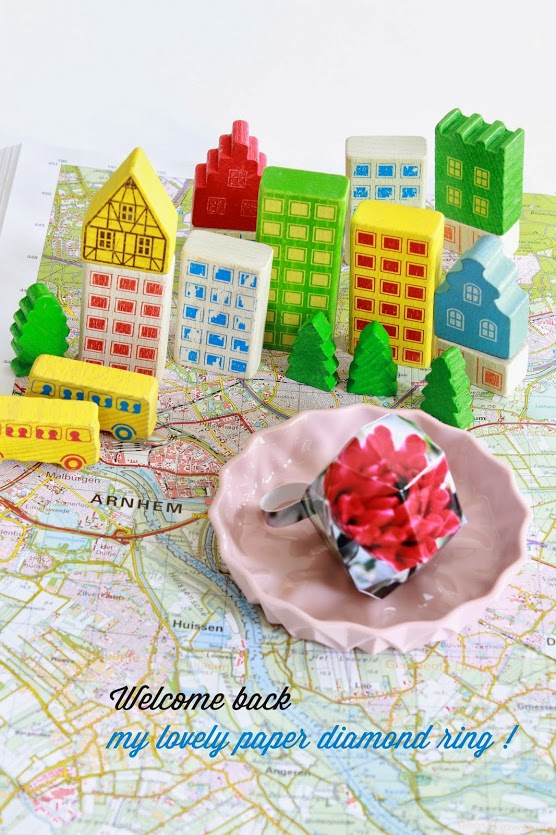 Vendredi dernier, je suis allé à Arnhem pour récupérer mes bijoux
que j'avais en vente à la boutique du musée de Arnhem (
MMKA
) .
J'ai récupéré mes bagues diamant en papier
J'avais de la chance,car c'était les 'Arnhemse Stockdagen' (soldes!, Youpi)
et après avoir récupéré mes bijoux,
J'ai pu enfin rencontrer Lenneke et ramener des trésors qui me faisais de l'œil depuis des mois ! ( la jolie petite assiette sur la photo ci dessus )
***
Last friday , I went to Arnhem to pick up my jewellery
I had for sale at the Museum shop of the MMKA .
I got back my diamond paper ring
( that you can still purchase online on my shop).
Lucky for me it was the Arnhemse Stockdagen ( sales !, yeepie)
I finaly met Leneke and was abble to bring back home some treasures that were on my wisch list for months ( little plate on the above picture )