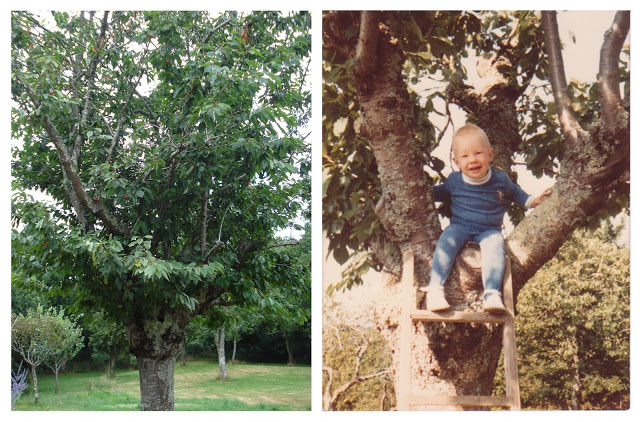 This year the cherry tree was full of cherries.
I like this cherry tree because I knew it
for all my life and it brings good chilhood memories
😉
Now that I'm a growing up who likes cooking,
I decided to bake a
clafouti aux cerises
like my mother used to do.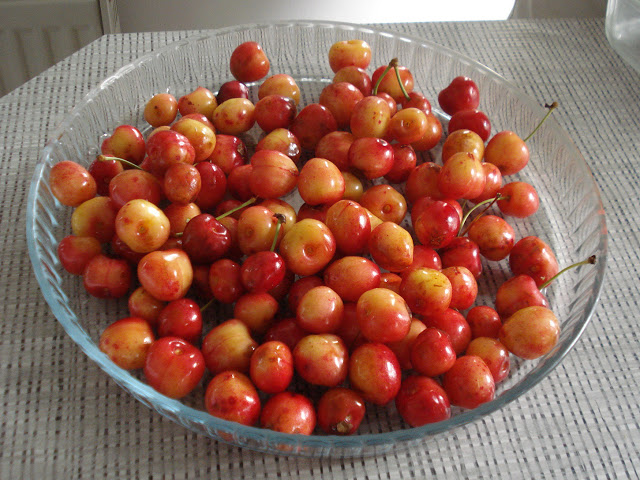 My father collected some cherries and following
my mother's cooking book
the same since then of course !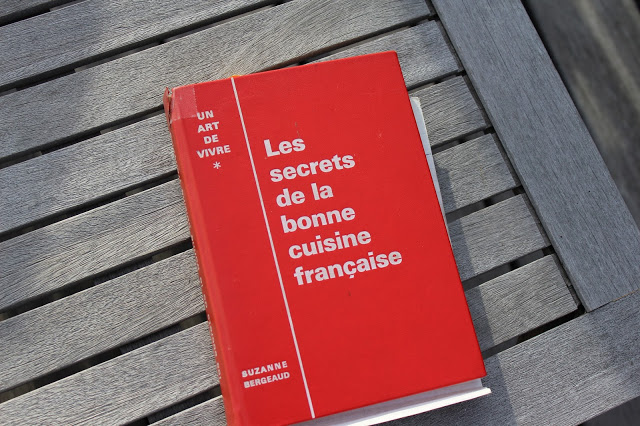 "Les secrets de la bonne cuisine française" /
"The secrets of the good french cookery"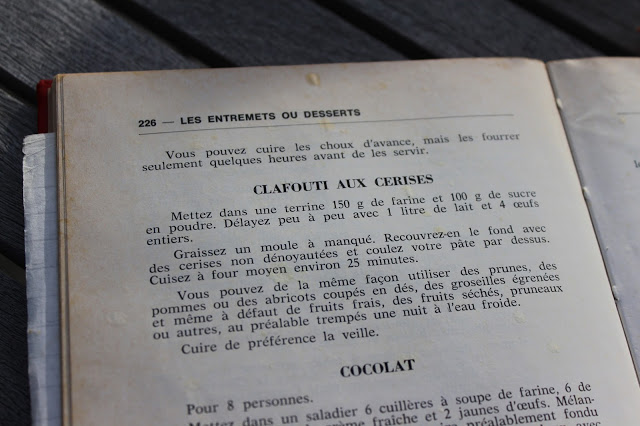 I follow the receipe but found it a bit too milky so here my little modifications
mix
● 150 g of flour with
● 100 g of sugar
add the ● 4 eggs
and
pour a little bit of the ● 1liter of milk.
mix well then add the rest of the milk use a little less then one litter if you want it
less milky.
● put your cherry (that you have stoned out of their pits, who wants to brake their theets eating something ? )
at the bottom of your dish and pour the mix on it
cook at middel- warm oven for 25 min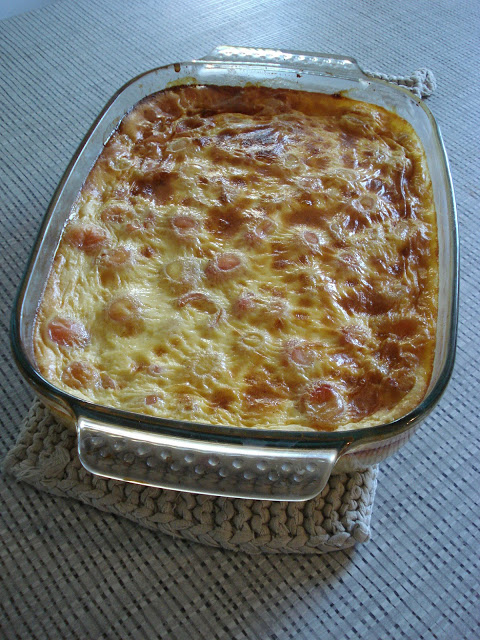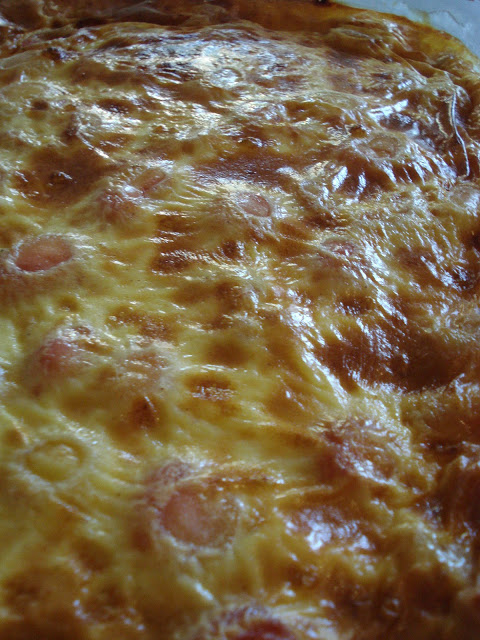 enjoy your clafouti !