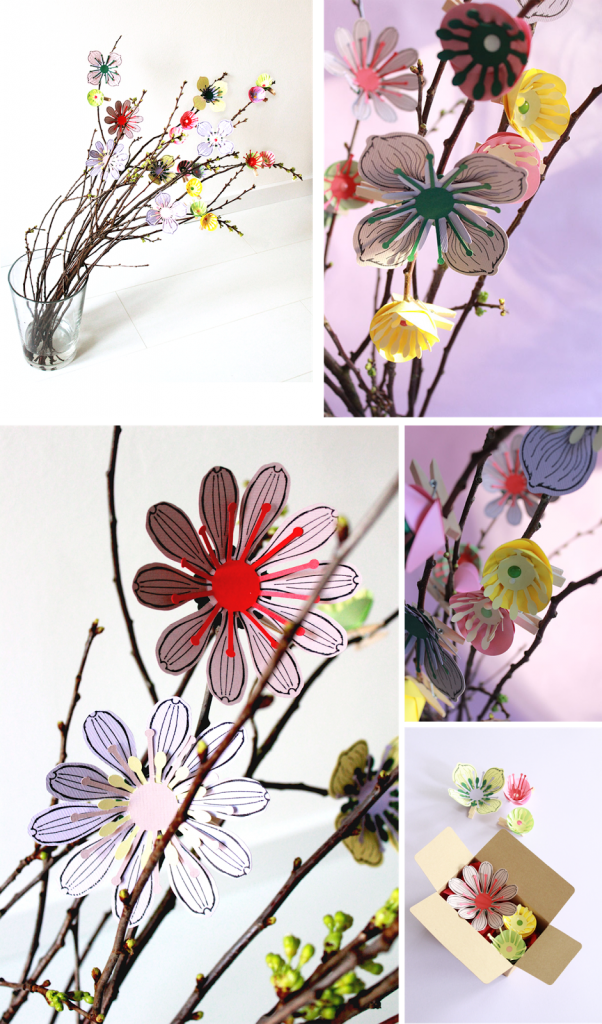 Le printemps est arrivé, La nature se réveille…
Pour une jolie table de Pâques, j'ai créé et réalisé de jolie fleurs en papier qui viendront fleurir de jolie branches du jardin.
Certaines de ces fleurs sont disponible à
Rare bird, Amsterdam
et sont vendues par trois dans une jolie boite en carton.
Offrez des fleurs avec les chocolats !
***
Spring has arrived, Nature awakens …
For a beautiful Easter table, I created and realized beautyful paper flowers that will bloom branches from your garden.
Some of these flowers are available at Rare bird, Amsterdam and sold by three in a pretty cardboard box.
Give flowers with chocolates!