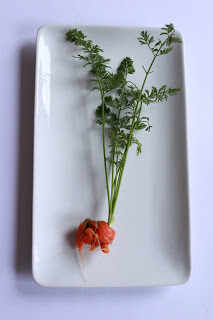 Après avoir attendue patiemment pendant 6 mois
que les carottes pousse, cachées sous terre.
Voir mon billet précédent
ici
Aujourd'hui, j'ai récoltée mes première carottes!
🙂
Que votre nouvelle année soit pleine de nouvelles expériences et de découvertes !
***
I waited a long time,
6 months actually,
See my previous post
here
wondering what was growing hided inside the grown …
Today I pulled out my carots out.
The first carrots I ever grown myself !
🙂
Let your next year be full of new experiences and discoveries !