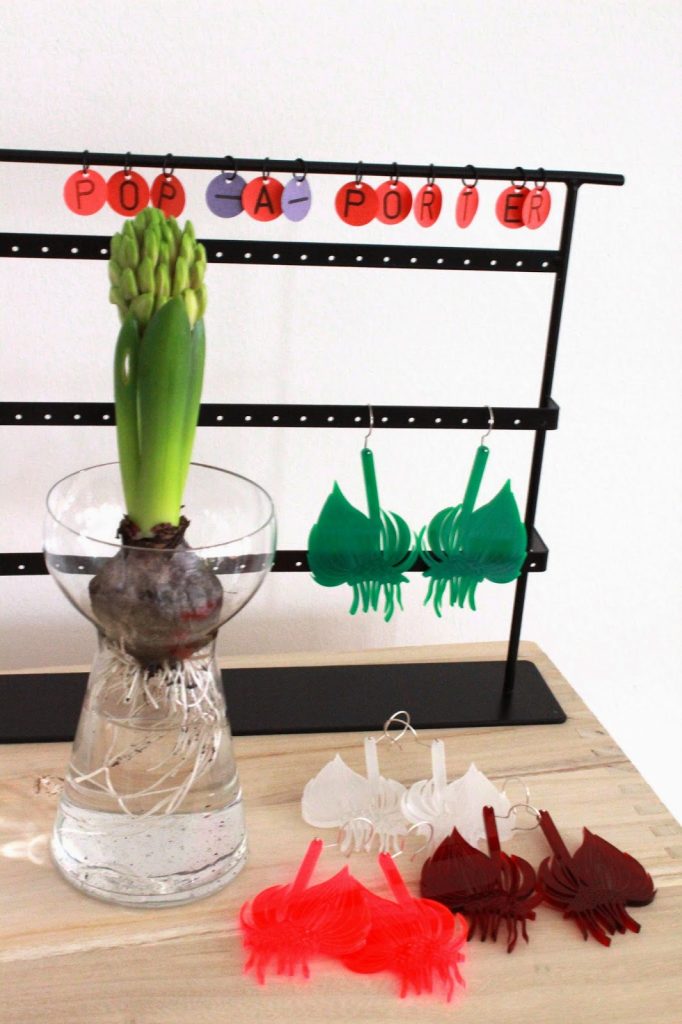 Mais d'ou viens mon inspiration pour mes bijoux vous demandez vous ?
De la nature pardi ! Avec bien évidement ma touche 'pop'
Mes boucles bulb,
inspirée par la nature mais usinée au laser sont montées sur des boucles faites a la main cette fois,
en argent massif.
Ces boucles qui se remarquent, se porteront pour les grandes occasions.
Disponible bien sûr dans ma boutique en ligne:
pop-a-porter
et pour fêter le printemps, ces boucles ont un prix plus doux !
***
But where does my jewellery inspiration come from you ask ?
From nature of course ! Obviously with my touch of 'pop'
My bulb earrings,
inspired by nature but machined by laser, are mounted on massive silver sterling loops
made ​​by hand this time.
These earrings are made to get noticed, to wear for special occasions thus.
Of course available in my online store:
pop-a-porter
And to celebrate spring, these earings are on a special spring price !